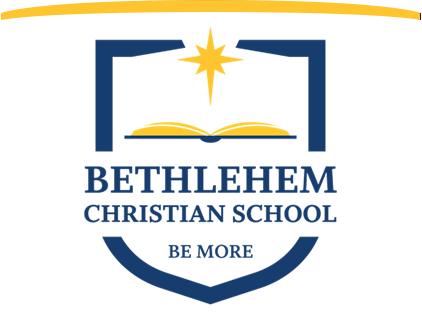 Partnering with Parents
Tuition Schedule
Many people including parents and teachers make a financial sacrifice for a quality Christian education. Our commitment to your family is to understand the delicate balance that exists between providing the finest Christian education possible for your children, providing for our faculty and staff, and at the same time remaining sensitive to the cost.

FEES - 2017/18 School Year
New Family Application Fee - There is a one-time, non-refundable application fee of $95 per first child, $55 for the second, and $10 for the third and fourth child.
Kindergarten Testing Fee - $15
Re-registration Fee - By March 24 - $50 one child / $75 two or more
After March 24 - $100 / $150 two or more
Technology Fee - There is a technology fee of $75.00/student (K -8) This fee will be added to your annual tuition and the payment schedule of your choice.
BCS Association Members receive a $100 Tuition Reduction per family
Multi-Child Tuition Reduction / K-8 Tuition
Second Child Third Child Each Additional Child
$500 $1,000 $1,500
1/2 Day K - 50% of the above rates

Enrollment Fee Refund Policy - A family will be entitled to a 50% refund of all enrollment fees if they have applied for financial aid and followed all the rules and deadlines of filing and choose not to send their children for financial reasons.
Fund Raising Assessment Information -
The Fund Raising Assessment is $395 per student (K-8), with a maximum of two assessments per family. BCS will credit 100% of the profits earned from your participation in fund raising projects. In this way, each family has three options:
1 - payoff the assessment through fund raising
2 - payoff the assessment in cash
3 - payoff the assessment through a combination of fund-raising and cash.

If assessment balance is paid before May 15th, assessment sale credits will be posted to your tuition.A family who spends $780 per month on food and elects to use the BCS SCRIP Program will realize a credit to their fundraising assessment of $39 per month or $395 in 10 months time – the full assessment of one student! SCRIP is presently available for Giant, Weis, Redners and Valley Farm Market. You may also recruit neighbors or relatives to utilize this program, applying the assessment credit to your children, helping to "pay off" your assessment even more quickly! Ask for more information from the school office.
SCRIP Program: You order gift cards from many gas stations, restaurants, stores, attractions, etc. and receive a percentage of the sale price toward your assessment. The percentage ranges from 3% to as high as 13%! Ask for more information from the school office.
Candy Bar Sale: You receive 40% toward your assessment for every candy bar you sell. Sell 48 candy bars and earn $19.20 off your assessment.
Entertainment Book Sale: You receive 50% of the cost toward your assessment for every book you sell.
Annual GAO Magazine Sale: You receive $40.00 off your assessment if you sell $100 worth of magazines.