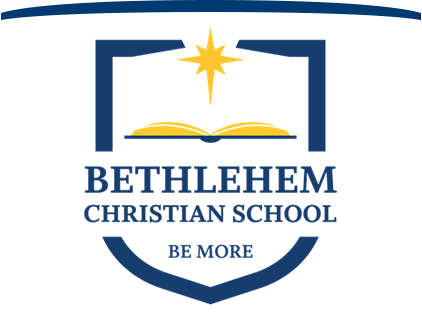 Partnering with Parents
Welcome
Welcome to Bethlehem Christian School! Like most parents who have found themselves here, you are seeking a Christ-centered, excellent educational experience for your child. There are many options out there for you. You will find that Bethlehem Christian school is committed to not only providing a Christian education of excellent standards, but of partnering with you as you seek to raise your child(ren) for the Lord. The relationships we foster with each of our families is what sets Bethlehem Christian School apart.
Bethlehem Christian School provides a PRESCHOOL THROUGH EIGHTH GRADE program and has a long history of serving our Lehigh Valley families. Forty years to be exact! In those forty years, as we have partnered with our families, we have exceeded standards and have maintained ACSI and Middle States Association accreditation at the highest level.
I invite you to visit our campuses and to experience first-hand what makes Bethlehem Christian School the choice for so many families in the Lehigh Valley. I welcome the opportunity to meet with you personally and introduce you to Bethlehem Christian School and the many ways we can serve the needs of your family.
Serving Him,
Carol Aversa, M.Ed.
Head of School