Mrs. Wintermute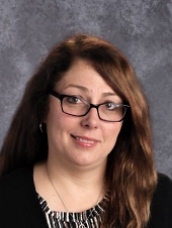 Education:
B.S. – Chemistry Education from Trenton State College
M.Ed. – Chemistry Education DeSales University
Teaching Certification – Physical Science (K-12) with Math (6-9)
ACSI Lifetime Certification
Roles at BCS:
Middle School and High School Science
Middle School Bible
Favorite Verse:
"Let us not become weary in doing good, for at the proper we will reap a harvest if we do not give up. Therefore, as we have opportunity, let us do good to all people, especially to those who belong to the family of believers." – Galatians 6:9-10
As a Christian educator, it is imperative to recognize that the students that are receiving our instruction are created in the image of God, whether they are believers or not. It is important to develop a love of learning. It is essential to develop lifelong learners, so we can confidently say "Though you have not seen him, you love him; and even though you do not see him now, you believe in him and are filled with an inexpressible and glorious joy," (1 Peter 1:8). Teaching at BCS is a calling and I will continue to be obedient to that calling as long as He sees fit.