Mrs. Wescoe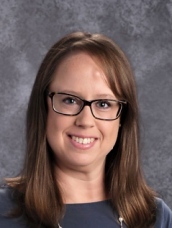 Hi! My name is Jaclyn Wescoe and I am privileged to be the elementary Music, Library, & Phys Ed. teacher at Bethlehem Christian School. I reside in Easton, Pa with my husband and 5 children. Most of my adult life has been devoted to the academic and spiritual education of children. I was a math and reading tutor for underprivileged children in the Easton Area through a non-profit organization called ProJect Easton. I also worked as an Assistant Preschool teacher at CareFree Learning Center in Bethlehem, PA. I was the Director of Children's Ministry at Calvary Baptist Church for 3 years before God expanded our family.
After that, my husband and I felt God's calling to homeschool our children. I have been homeschooling for 12 years. During this time, I, along with 5 other women, developed the Christian homeschool co-op, CHASE. While involved with CHASE, I was the director, art teacher, phys ed teacher and high school literature teacher. In addition, I was the Drama Director for Calvary Baptist Church's youth choir and drama program for 4 yrs. Three years ago, my husband and I felt God calling us to alter our course of education for our children. We felt led to Bethlehem Christian School and have found a home there. I believe that we must approach education from a holistic standpoint. As Christians, that means allowing our faith and God's truths to infiltrate every subject.
My goals for the Physical Education classes at BCS are to help all students learn or improve basic sports skills, instill a love for and confidence in physical activity and most importantly to teach and encourage the children that Christ-like behavior must extend to the playing field if we call ourselves followers of Christ.
The Lord encourages me through His Word and my life verses have become "The joy of the Lord is my strength" (Neh. 8:10) and "By this all men will know that you are my disciples, if you love one another" (John 13:35).