Mrs. Wescoe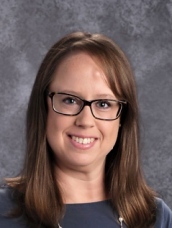 Experience:
Reading & Math Tutor for Project of Easton 1995-1996
Assistant Preschool Teacher - CareFree Learning Center 1996-1998
Director of Children's Ministry at Calvary Baptist Church 2003-2006
Co-Founder & Director of CHASE Homeschool Co-Op 2010-2013
Art, Phys Ed & High School Literature Teacher at CHASE Homeschool Group 2010-2013
Children's Worship Leader at Calvary Baptist Church 2003-2013
Children's Assistant Musical Director at Calvary Baptist Church 2009-2014
Children's Drama Director at Calvary Baptist Church 2009-2014

Life Verses:
"By this all men will know that you are my disciples, if you love one another." John 13:35

"…the joy of the Lord is my strength." Nehemiah 8:10b

I feel very blessed and thankful to be able to teach Music, PE, Library, Spanish & Computers at Bethlehem Christian School. After homeschooling my children for 12 years, we felt the Lord's call to enroll them at BCS. A couple of years later, the opportunity to teach at BCS was presented to me. I have been teaching at BCS for 5 years and my children have been attending BCS for over 7 yrs. It truly is an extension of our family. I enjoy building relationships with each student and watching them enjoy learning. My goal as a teacher is to instill in the students a love for learning, a willingness to try new things and a desire to work hard for the glory of the Lord. I also hope to ensure that each child knows how loved & special they are to God and to me.