Athletic Mission Statement
The Bethlehem Christian School Sports Program exists to provide a structured training environment for all sports offered while encouraging the building of Christian character through athletic discipline, good sportsmanship and team camaraderie. Participation in all sports is open to all middle school students in grades 6-8 who wish to participate regardless of previous experience.
For information regarding the BCS Athletic Program, please contact the BCS athletic director,
Mary Wintermute
or call the Calvary Office at 610.865.9878.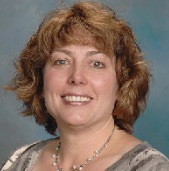 Mary Wintermute, BCS Athletic Director
When you click the above link, you can select the pages you would like to print and then send them to your printer.

Go Panthers!