Mrs. Goszewski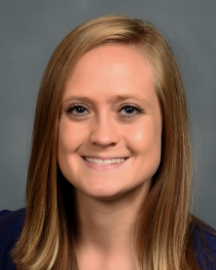 Hello! My name is Aly Goszewski, and I am so glad to be a part of the BCS family here! As a child, I attended Bethlehem Christian School myself from Kindergarten through 8th grade. I had a great experience with many wonderful teachers, many of which inspired me to become a teacher myself!
After high school, I attended Grove City College and graduated with a B.S. in Elementary Education (K-6) with a concentration in Spanish. I also received my certification in Middle School Mathematics (7-9). I have a strong passion for educating the whole child—not only in academics, but also physically, socially and spiritually, building that firm foundation in Christ.
I love having the opportunity at BCS to share the love of Jesus and His plan for us into many of the subjects I teach. One of my life verses and something I pray my students will find true as well is found in Acts 20:24: "However, I consider my life worth nothing to me; my only aim is to finish the race and complete the task the Lord Jesus has given me – the task of testifying to the good news of God's grace."
As both a teacher and someone who enjoys running, I love the metaphor comparing our Christian faith here on earth to a race. I am thankful for the amazing opportunity it is to guide and walk alongside students in the beginning stages of their "race" here at BCS!