Welcome to the Electronic Funds Transfer page of the BCS website. It is from this page that you will be able to make a donation to BCS as well as submit payment for non-tuition items using your Master Card or your Visa card.
EFTPlus
® is an automatic payment program that provides convenient ways for you to make regular donations or payments on one-time events like a registration fee – even when you are away from home.
Donations or payments can be automatically deducted from your bank account, or
Donations or payments can be automatically charged to their credit or debit cards.
You have the option of giving or paying directly to BCS through this online donation or payment page linked directly from our website and hosted on a secure server.
CLICK THE (choose one) BELOW TO SELECT THE DIFFERENT PAYMENT CATEGORIES AVAILABLE TO YOU: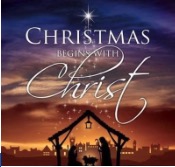 Click below and choose the Saff Christmas Option!